Failed to add to cart. Contact customer service.
Product Error. Contact customer service.
1815.00
CAD
In stock
Artforma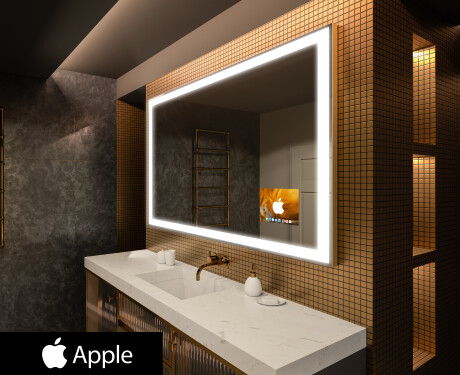 LED Lighted Mirror with SMART Apple Screen L01
Free shipping
Shipping within 9 - 10 working days.
View additional information by clicking on the button
Mirror LED
that meets your expectations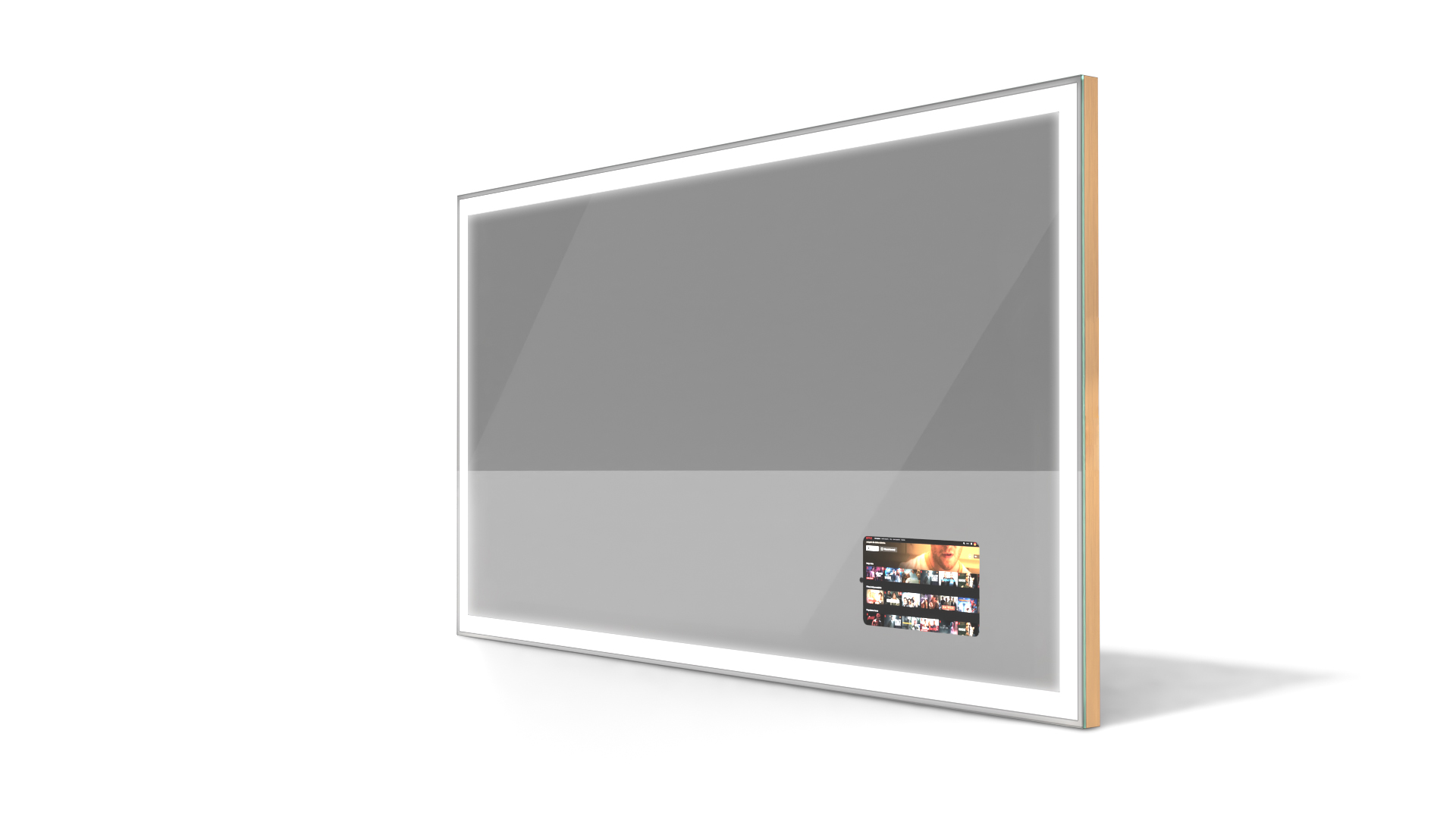 Unrestricted entertainment
Series during a hot bath
Favourite series during a quiet bath after a busy day? A luxury you can already have today. Smart bathroom mirrors let you use your favourite streaming services. Choose from the most popular and enjoy your free time together with Netflix, HBO Max or Prime Video. No rush – make sure you take the time to relax. You deserve it, after all!
Listen to your favourite music in the shower
Youtube, Spotify or Tidal? It doesn't matter where your playlist of favourite songs is or the podcast you always lack time for due to your everyday chores. From now on, the opportunity to catch up will be... a shower! A mirror with speakers is the best option for daily relaxation, gathering your thoughts and catching your breath. Everything you need in a single product!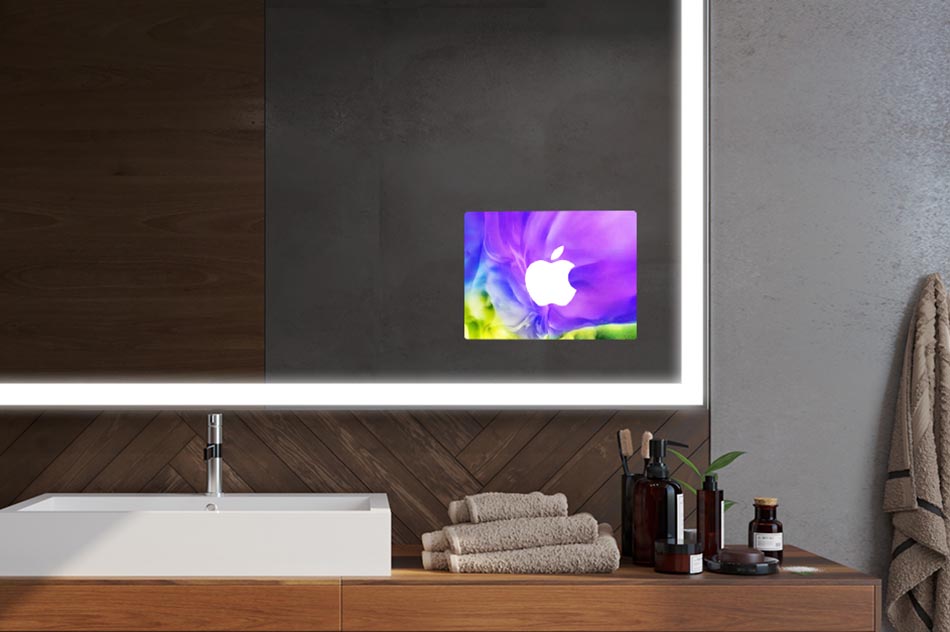 AppleScreen
We offer 2 variants of the AppleScreen and AppleTv smart devices. AppleTv enables the installation of applications available for tvOS such as Apple Music, Apple TV and Apple Arcade. AppleScreen brings the functionalities of IOS to your smart bathroom mirror: operate the device in the LED mirror exactly as you would on your iPhone!
---
Smart devices require continuous power supply to display data without interruption. Connected to a wall switch, they will switch off every time you cut the power, e.g. by switching off the lights. Make sure to prepare an additional source of permanent power supply.
SMART appliance specifications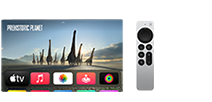 AppleTv 10,1"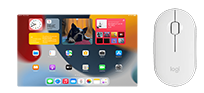 AppleScreen 8,3"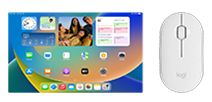 AppleScreen 10,9"
1280x800 (HD)
2266x1488 (2K)
2360x1640 (2K)
Apple A8
Apple A15 Bionic
Apple M1
Integrated into the mirror
Integrated into the mirror
Integrated into the mirror
Remote control(included), Smartphone
Wireless mouse Logitech (Included)
Wireless mouse Logitech (Included)
System-supported applications tvOS
Apps that support IOS
Apps that support IOS
AppleTv 10,1"

Integrated into the mirror

Remote control(included), Smartphone

System-supported applications tvOS

AppleScreen 8,3"

Integrated into the mirror

Wireless mouse Logitech (Included)

AppleScreen 10,9"

Integrated into the mirror

Wireless mouse Logitech (Included)
LED lighting

A beautiful and modern mirror with LED lighting will be perfect for any bathroom. A wide range of LED colour choices allows us to customize the mirror to your requirements.

Offer for demanding customers

With you in mind, we manufacture customized bathroom mirrors for your special order. This makes it easy to match the decor of your room. Customize the mirror size, housing edge colour and LED light tone (warm or cold) yourself.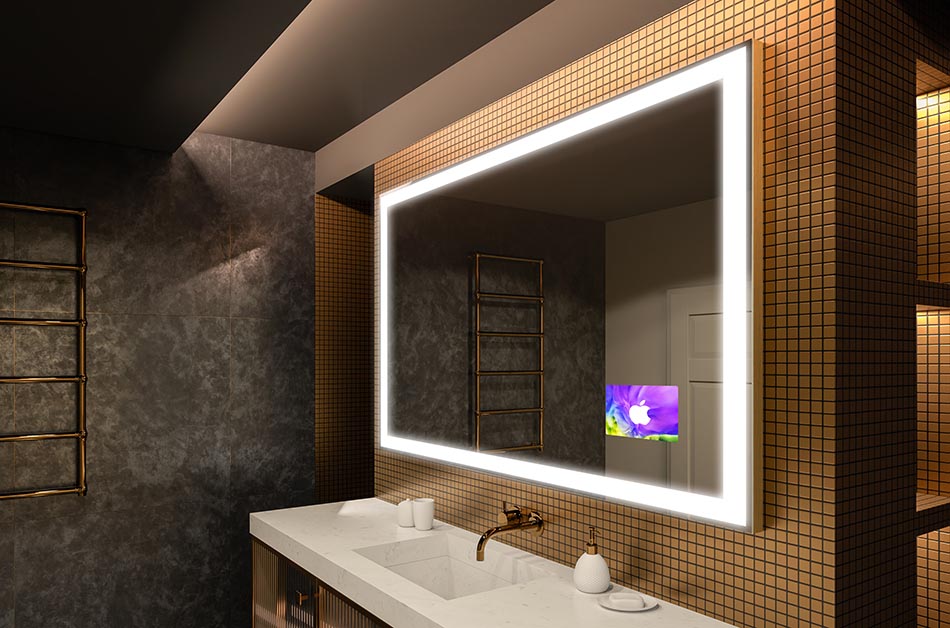 PremiumLine
Premium Line illuminated mirrors open up a wide range of design possibilities for the modern bathroom! The Premium Line offers up to 19 different cabinet decors to match your bathroom furniture. Premium line designed so that the illumination is directed exactly at the person facing the mirror.



+16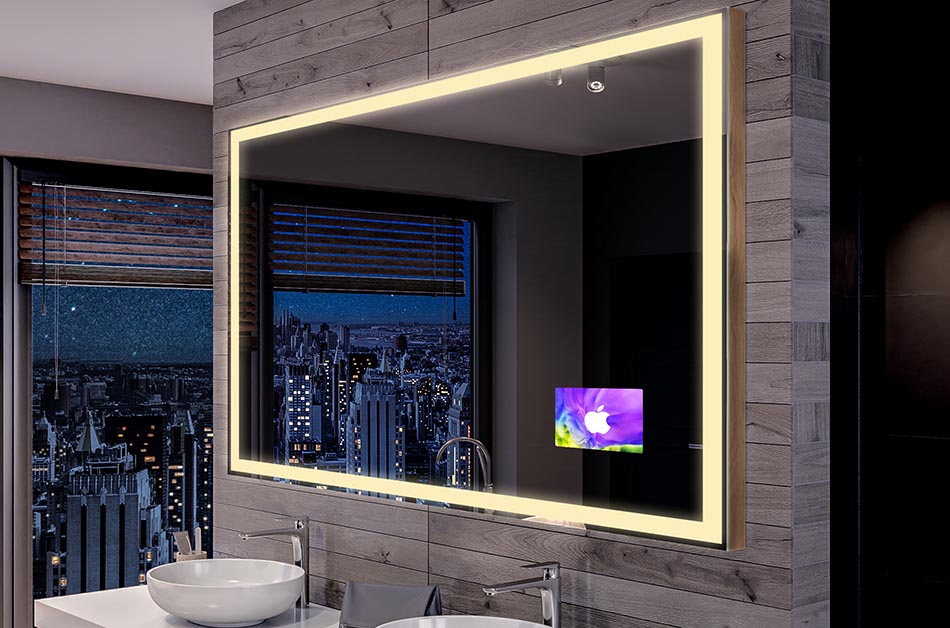 LEDs color
Choose the variant for yourself
The possibility of choosing the colour of illumination of the product allows you to adjust it to the climate in your home. Opt for a neutral colour to add a minimum of warm, atmospheric light to the room, or a lighting from a reputable PHILIPS brand if you want a stronger illumination for your face to apply make-up.
Dual Color
The LED lighting is controlled via a touch switch. A single touch of the switch turns the backlight on and off, while by holding the switch when the lighting is on you change the temperature of the LED lighting.
3000
K
Dual Color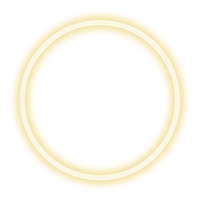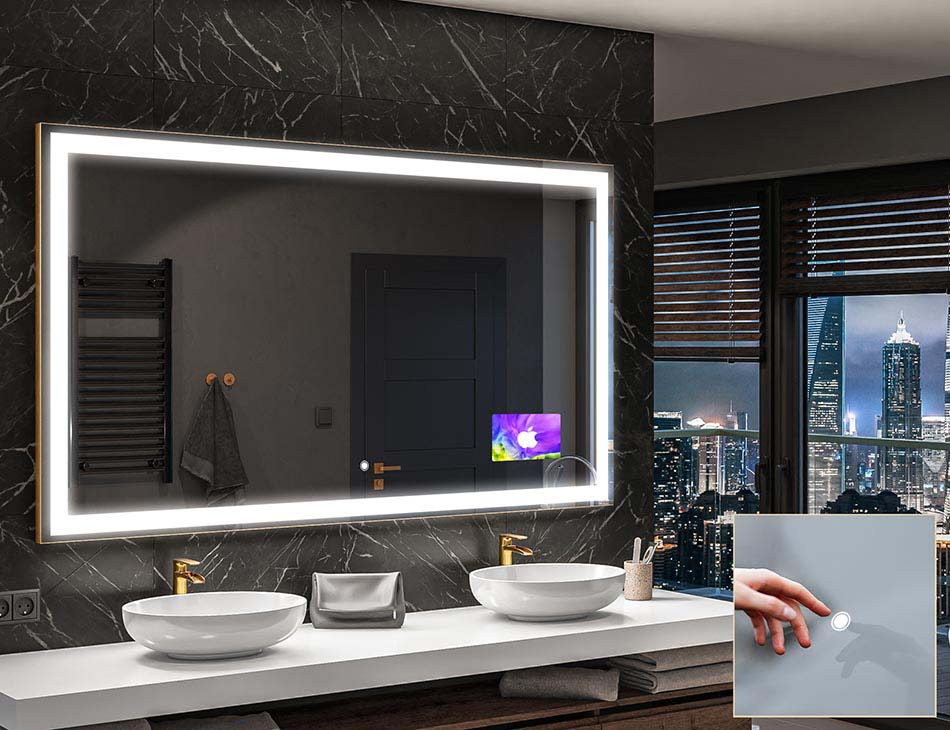 Illumination Switch
Upon request, our illuminated mirrors can be equipped with one of many lighting switches
Touch Switch
One of them is the touch switch, with which you can easily turn the LED lights on and off.
Sensor Switch
Do you value quick and convenient solutions? So do we! LED mirror with sensor switch allows you to activate the lighting in your bathroom with just a flick of the wrist!
---
The sensor operates at a maximum distance of 2" from the mirror.
Smart Switch
The wireless switch allows you to remotely control the mirror using the included remote control, an app on your phone, and your voice. Want to feel like the main character on the set of the latest sci-fi movie? Or do you have other voice-controlled gadgets at home? Be smart and bet on an LED wall mirror with a wireless switch.
Cosmetic Mirror
Two options available:
With LED lighting
Without lighting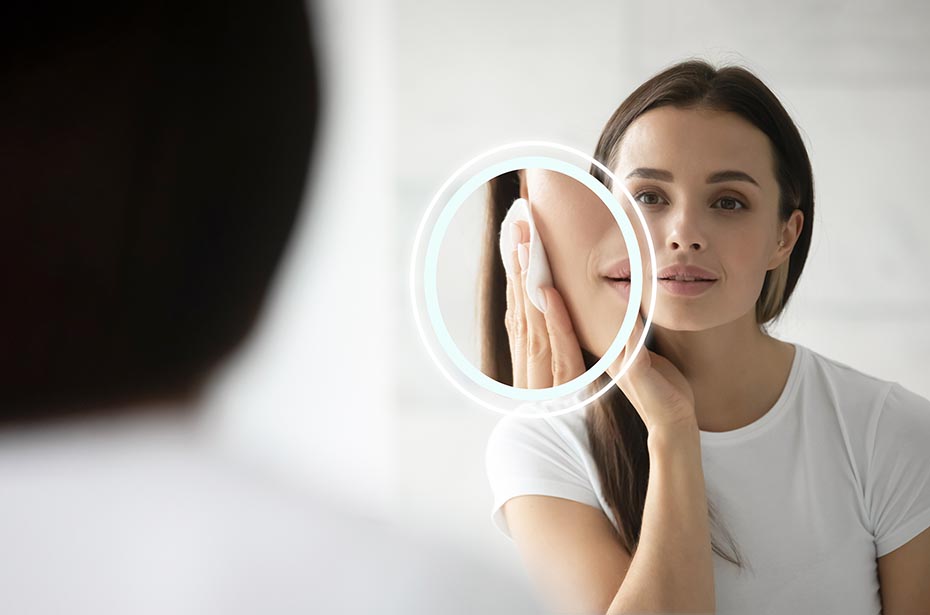 Cosmetic Mirror
Remember how many times you stood in front of the mirror trying to draw the perfect line on your eyelid? We have a way to do that! The 3x magnifying cosmetic mirror integrated into the LED bathroom mirror will make sure your make-up is always perfect! This small gadget will quickly and effectively solve your morning face care problems.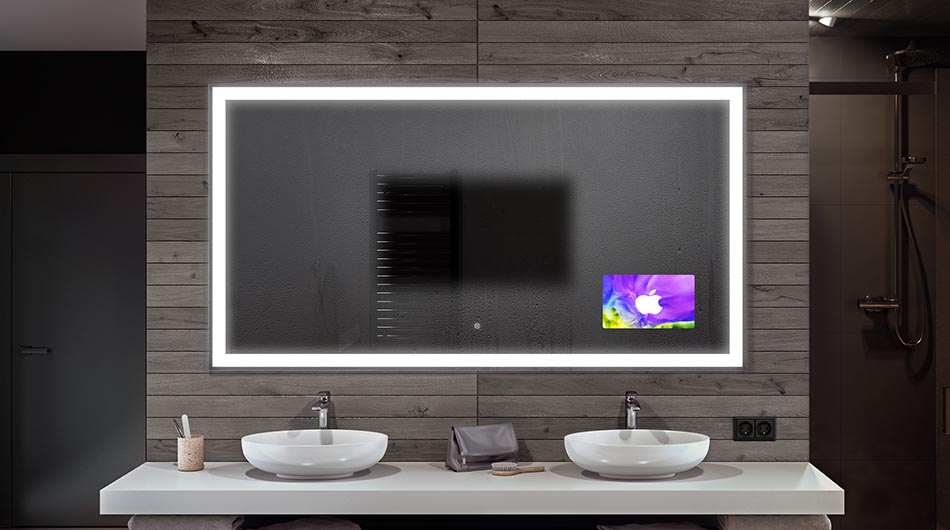 Demister
Bathroom mirrors tend to fog excessively, especially in small bathrooms. To get rid of steam quickly and effectively, simply turn on the heating mat. The heating mat prevents the mirror from steaming. The area of operation of the device depends on the configuration of the mirror (size and selected accessories such as a station / cosmetic mirror). The minimum size of evaporation is 7,9" x 11,8" and maximum 15,7" x 23,6".
Technical specifications
Thickness of the glass panel
0,2"
Light output
Warm White 1020lm / Neutral White 1020lm / Cold White 1020lm / Philips LED 1500lm/ Neutral white 1020lm
LEDs color
Warm White 3000K / Neutral White 4500K / Cold White 7000K / Philips LED 6500K/ Philips LED neutral 1500lm
LED lifetime
Up to 15 000h/ Phillips LED 45 000h
Power consumption
9,6 W / m
Included
Mounting accessories, assembly instructions
Purpose of the mirror smart
Professional Make-up, MirrorSMART
Preferred rooms
Bathroom, Living room, Hallway, Bedroom, Dining room
Transport
Properly prepared packaging ensures safe transportation to your home
Edge finishing
Mirror with polished edges
#Artforma_com
Mirror installed? Add a photo with the hashtag #Artforma_com to be among the thousands of satisfied customers!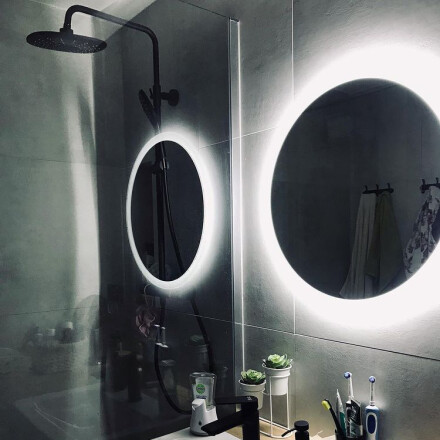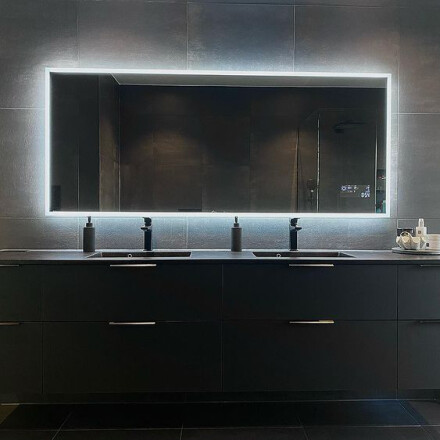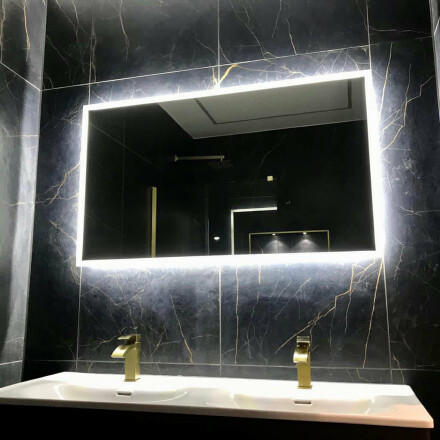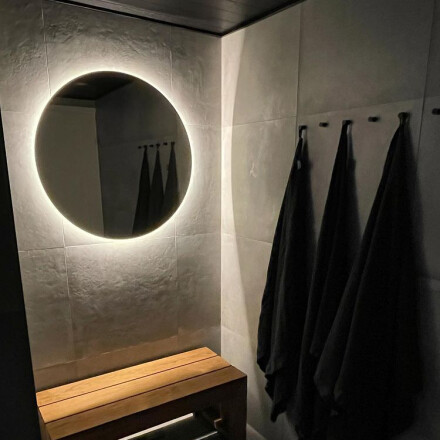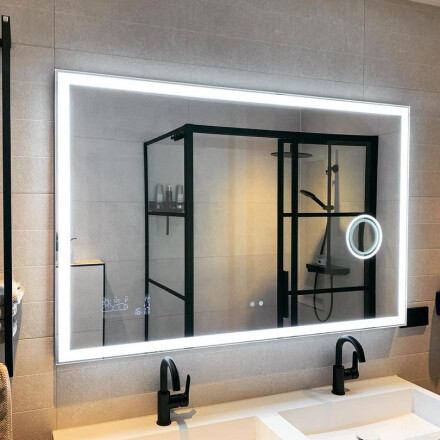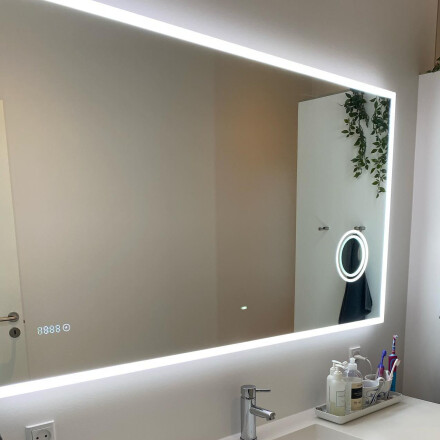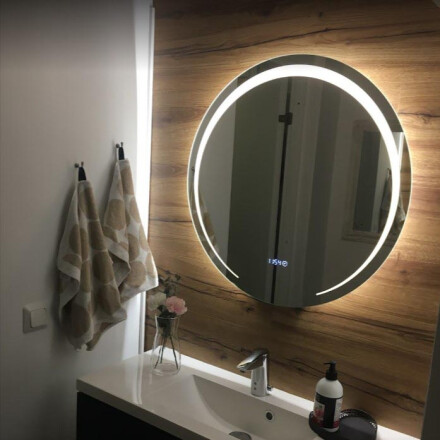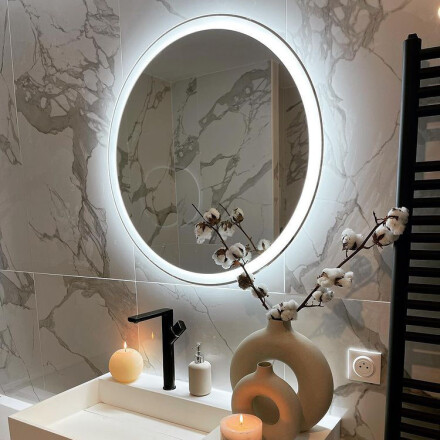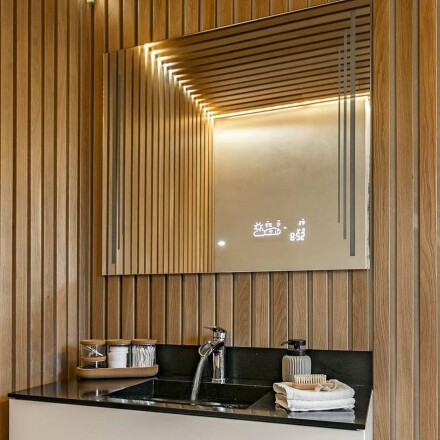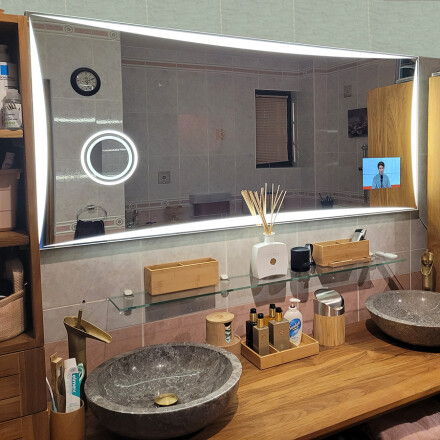 Netflix

Spotify